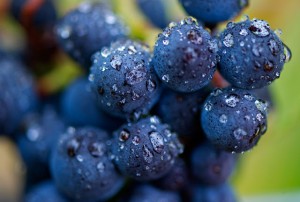 Things that are often described as difficult, high risk, and overly sensitive are nearly always worth both the wait and the trouble–yeah, damn right that includes me. So, I tend to have a weak spot for a really well-made pinot noir because I know that both the grower and the winemaker didn't take the easy way out…by planting some cabernet instead, or by making shitty pinot because they just didn't get the grape. The famous CA winemaker André Tchelistcheff once said that, "God made cabernet sauvignon whereas the devil made pinot noir." A friend of the devil is always a friend of mine.
It isn't as simple as old world vs. new world, because Burgundy manages to churn out plenty of subpar pinot nowadays, too. Just because it's where the heartbreak grape has historically made some of the most seductive wines this world has known, doesn't mean it's without greed, stupidity and laziness. Plenty of pinots coming from France are either too fat, too thin, too ripe, too green or too high octane. And the wineries making them blame either a bad year, a finicky grape or a foreign market (that would be us) that wants a pinot that tastes like a fucking zinfandel. And to that end they either throw their hands up, not knowing how to properly coax the best of a grape that is, no doubt, a pain in the ass to grow, or they make wines that no longer resemble anything close a classic red Burgundy, in hopes to boost sales in the US market. You are far more likely to find a wide audience in those who suck at the teat of Coca-Cola and enjoy overly fruity, full-bodied wines than you are in those who appreciate the lithe earthiness of pinot at its best. Pinot never wanted to placate the masses. Pinot is the grape that flips the bird at the masses. But there are always plenty of idiots who won't let it do what it wants to do.
The pendulum is thankfully swinging the other way in California winemaking now, and many winemakers are returning to a more natural approach to the juice they stick in their bottles. And no, this ain't about organic winemaking. This is about making a merlot that has the classic (natural) characteristics of a merlot…not of a shiraz. The last couple of decades, California spent a lot of time whoring itself to the public's cry for homogenized wines. And though I've seen plenty of CA finally putting its foot down, making wines that are distinctive, true to their nature and individual in style, pinot noirs are not, overall, being nurtured back to a world of normalcy. Pinots are still the black sheep in most of California. The ones that are forced into becoming something they aren't…something that tastes like everything else. The ones that should be the embodiment of sexuality, and instead become the embodiment of that size 18 woman at the beach walking around in a size 8 bikini.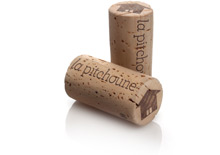 But this is how I know that California pinot is not dead yet. La Pitchoune. Somewhere in Sonoma there are some pinot grapes that are being painstakingly grown, patiently cared for and allowed to do their thing in what can only be described as a sort of subservience to the magic of the grape. Andrew Berge isn't making wine as much as he is growing grapes. And more importantly, he is allowing them to become some of the best pinot noir being made on the west coast. Not because it closely resembles a classic red Burgundy (although it does), but because it DOESN'T resemble anything else but a pinot noir. There is no jam. There is no oak tree. There is no nose-hair-singeing ABV. There is only sexy, earthy, softly curved but beautifully edged pinot. Charles Bukowski wrote, "She may be mad but she's magic. There's no lie in her fire." That woman that comes along once in your lifetime, if you're lucky, and drives you absolutely batshit crazy at times but also exudes more intoxicating character and beauty than you've ever experienced before in one person before? That's pinot. More specifically, that's the pinot being made at La Pitchoune.