You have to admire a man in his 30s who shows up to his winemaker's dinner in suspenders and wool slacks. Don't ask my why—
I don't make the rules—but it's really damned cool. Add to that a mop of untamable wavy hair and an attitude towards the American cork-dork blogosphere that clearly has yet to be tainted, and you have the makings of a mad genius. Mostly I am coming to terms with the fact that it might just have been the suspenders, but this is by no means an unbiased, objective blog, just an honest one.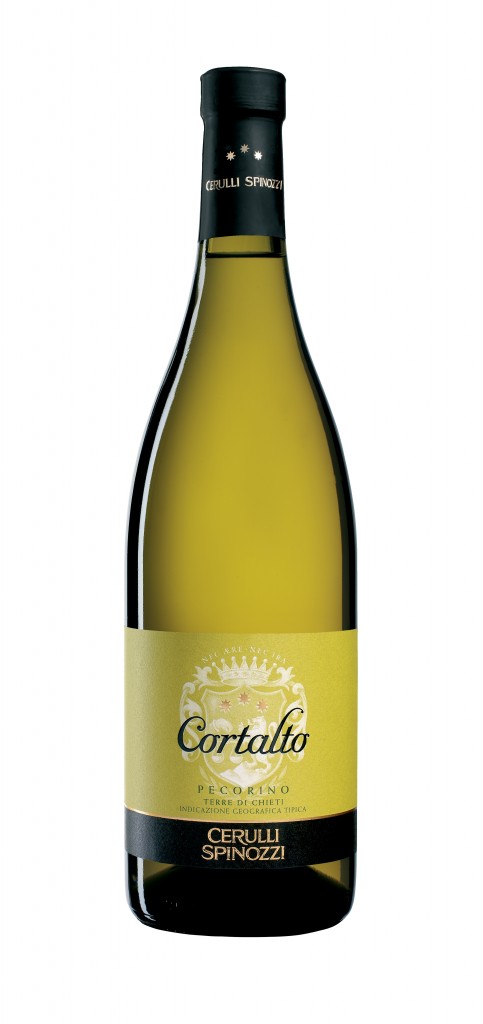 Enrico Cerulli is making mind-blowing Pecorino. It has faint hints of honeysuckle and a distinct floral/herbal character that make it both voluptuous and racy all at once. It's creamy and citrusy, with legs for miles like that brickhouse you had wet dreams about in high school. And no, you don't want to put any on Sunday's spaghetti. Cerulli Spinozzi is one of only a handful of wineries growing and bottling Pecorino in the Abruzzo region, and it blows Trebbiano off the grid, with a style reminiscent of white Burgundy…minus the price tag. It's what you've never tasted and what you don't even know how badly you want to taste, especially when it clocks in at under $15. Securing a bottle or two may not be any easier than scoring with the high school brickhouse, but some things are just worth the hunt. Simple as that. Only place I know of in the entire US currently selling it is Gotham Wines in NYC. As for me, I'm hoping the additional hectare he is nurturing (he currently only has 1.5 hecatares of pecornino) will be named the brickhouse lot. Given America's penchant for euphemistic names, the bottling should sell like hotcakes. Then again, it would make it that much harder for me to secure any.

And because making a wine from grapes you've never heard of isn't quite enough, Enrico is also making a Montepulciano d'Abruzzo you've probably never had because it's a DOCG. Nearly all the Montepulciano imported into the US comes from the huge Montepulciano d'Abruzzo DOC. But that region has a singular DOCG subzone so small you'll miss it if you sneeze, called Colline Teramane (Teramane Hills). The region produces less than 0.5% of the volume of the larger DOC (only 48 producers), and Cerulli owns 10% of it. His Torre Migliori Montepulciano d'Abruzzo is made completely from DOCG fruit.
It's intoxicatingly aromatic, with lots of earthy and dark-berry tones, and a feel so chunky you'll want to try to bite it (and no, we are NOT still talking about the brickhouse). And while Cerulli isn't yet one of the DOCG's top producers, in true maverick style, he is pole-vaulting the mote and catapulting the walls. Because it's still not on most radars, the wine is a bargain so astounding it makes you almost feel bad paying so little…almost. Under $20 and I was only able to find it at (again) Gotham Wines and WineChateau.com. Tantalizingly rare, and an incredibly sexy mouthful—It's the high school brickhouse and soooo much more.