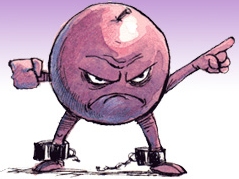 Jersey Government Proves it is Not Completely Corrupt
In what has probably been the single most aggravating, nail-biting, ass-dragging legislative bill passing in the history of The Garden State, it looks like we will finally be gaining the right to have wine shipped direct-to-consumer. With stipulations, of course. You're not surprised are you? The bill (which passed 51 to 18) will allow "plenary" wineries (those that produce a maximum of 250,000 gallons per year) to ship up to 12 cases of wine per year to NJ residents. If your favorite cult winery makes 251,000 gallons, consider yourself shit out of luck. The bill now sits on Christie's desk waiting for a thumbs up. We can only hope he doesn't get hungry and mistake the paperwork for a turkey sandwich.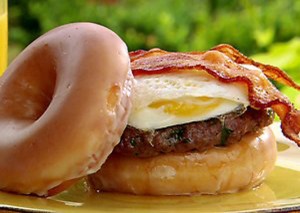 Shocking News Rocks Paula Deen's Buttery World
It was tough to fathom, and even harder to "swallow" but news has broken that Paula Deen is apparently now living with Type 2 Diabetes. Food Network fans have been heard around the world in what can only be called a collective gasp of shock. Memorial services are being held for her deep-fried, bacon-wrapped butter stick recipe, but we can all breathe a sigh of relief knowing that her Lady's Brunch Burger recipe is still widely available. Sources also say that Deen is determined to continue eating the way she wants, stating, "I'm excited to team up with Novo Nordisk on this initiative to show others that managing diabetes does not have to stop you from enjoying the things you love." Why make dietary changes, after all, when we can bloat the pharmaceutical industry's wallet some more?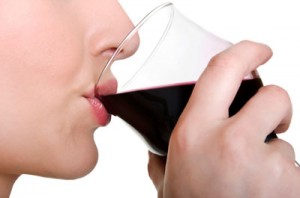 Cedars-Sinai Proves White Wine is a Wuss
Because we all know that red wine will eventually be proven a miracle panacea only to be proven a modern snake oil a decade later, I raise a glass to Cedars-Sinai…and I want them to know I will gladly be a guinea pig for any future "medical research." Their recent study, published in the Journal of Women's Health, found that red wine may "slightly" lower estrogen levels in premenopausal women and perhaps lower the risk of breast cancer, an effect not seen in white wine. During the study, 36 women drank either cabernet or chardonnay daily for a month, and then switched to the other. Blood was collected several times to measure hormone levels and results indicated that the red wine might "shift the risk of getting breast cancer." Researchers were quick to note that in no way, shape or form were they dissing white wine…it will not increase the risk of breast cancer, but it seems to lack the same protective elements found in red wine. One of the study's co-authors stated, "If you were to have a glass of wine with dinner, you may want to consider a glass of red." Word is that members of the now-growing White Wine with Fish (WWF) Association may be filing a defamation suit.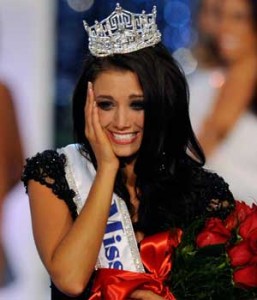 Miss America Named Spokesperson…For National Pancake Day
I get it, I really do. You wanna do good. You want to help those less fortunate than you. Especially kids. I guess I'm just used to doing it the old-fashioned way. You know, like a gala black-tie fundraising dinner that tugs at your heartstrings while it empties your pockets. But it was just announced that the newly crowned Miss America, Laura Kaeppeler has been named spokesperson for IHOP's National Pancake Day Celebration, which will benefit Children's Miracle Network Hospitals. In an act of what can only be considered jealous competition, Miss Teen USA is now vying to be the National Hot Pastrami Sandwich Day Spokesperson, Miss Universe is in the run to be National Coq Au Vin Day Spokesperson, and Miss Gay America is clawing his/her way to becoming the new National Fudge Day Spokesperson.