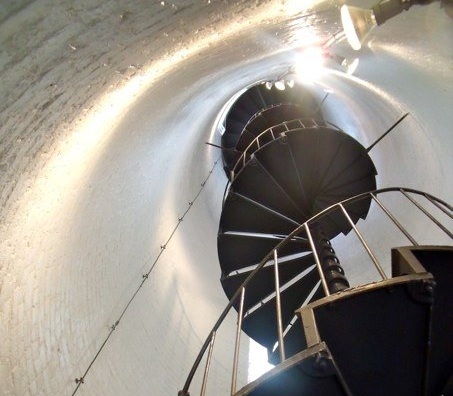 We often take vacations for granted…as some sort of earned reprieve doled out between the sentences we serve as working masses. But at some point, during some vacation or other, you find yourself northbound on US1, with water lapping at either side of you while the Yeah Yeah Yeahs murmur in the background…or something like that, anyway. And that moment of dusk that flashes against the sky makes you wonder whether you're chasing daylight or moonlight as you shake the ghosts of Key West out of your hair. Chasing daylight or moonlight…an important question.
"Life is what happens to you while you're busy making other plans," or so says John Lennon. It took me 30 years to really get that despite the fact that I'd recited it dozens of times as if I were some sort of guru. You spend months planning for a vacation, looking forward to a vacation, imagining the vacation. And when you get there, you sit on the beach planning that evening's dinner, or where the next day's trek will take you. And all that bullshit eats away at your brain's supposed reprieve, until you find yourself planning what time you need to get up the following morning to head home…so you can go back to your shackles and begin making plans for the next vacation. Chasing daylight or moonlight?
Priorities are no easy measure to sort, stack and set but I'd like to think that, for most of us, that proverbial bulb does go on in our head at some point, and reshuffling those priorities becomes less of a goal and more of a desperate, immediate need. This Thanksgiving crept up on me like a silent, stalking jaguar because of "plans" and I honestly felt no desire to sit here and dish out some rhetoric about how fucked up its history is, what wine pairing suggestions piss me off, or what food myths surround the holiday. And now, as my fingers bang away at the keyboard at 7:30 in the morning I realize that I may be too late with these thoughts. But I don't care. If you are too busy to read this today, that's a good thing…or at least I hope it is.
It's just that I had a moment. Perhaps it was the spirit of Hemingway overtaking me for a spell. Perhaps it was the notion that I had nowhere I needed to be at any given time, and that was fine by me. Perhaps it was the realization that no matter how many plans I had tried to make for one special dinner in Key West, life apparently had other plans for me. And that all was suddenly OK. That moment, in all its imperfection, was OK…better than OK, in fact. So when the car ride back to the mainland found me somewhere between Marathon Key and the rest of my life, I found myself in a moment where I was no longer planning for the next day or mourning the loss of the current day. I was just in the moment. Chasing neither daylight nor moonlight. And I wish the same moment for you…at whatever point life decides to hand it to you. Happy Thanksgiving.