BrewDog Gets Bitten By Rabid Alpha Male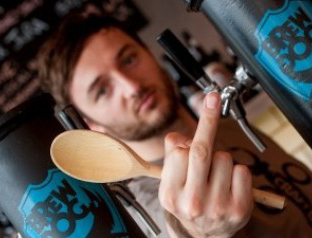 Nobody ever claimed that taking a slice of the market away from the top dogs in the beer business was going to be easy. But in what can only be described as a "holy shit did I just say that out loud?" moment, British beverage giant Diageo decided to screw BrewDog out of a BII award for Bar Operator of the Year by threatening to pull all future sponsorship of BII events if the award went to BrewDog. BII, in typical puppy fashion, hid its tail between its legs at the threat of blackmail and obliged. The new "winner" of course refused the award (because it had BrewDog's name engraved on it already), which in turn raised a few eyebrows. Diageo has since apologized for its hasty attempt to fix the awards, describing it as an "error of judgement". BrewDog is now retaliating with a special ale that will commemorate this epic oops, and are looking for name suggestions. Gonzo's would be: Hair of the Dog That Bit You Ale.
What You See is Not What You Get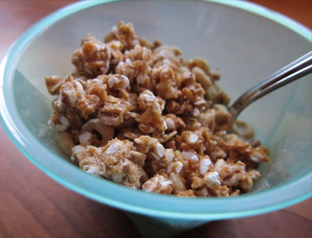 Consumers everywhere are freaking out after learning that Kashi has been playing them. Known as one of the nation's leading "natural" cereal brands, Kashi (owned by Kellogg) was recently mentioned in a Cornucopia Institute study that detailed its use of GMO grains and the presence of pesticide residues found on conventional grains that were then packaged as their "natural" cereals. For a while, Kashi's consumer call-in line went dead, offering only a recorded message saying that they were "temporarily not accepting calls." While many are viewing this as a wake-up call as to just how underhanded and deceitful multinationals can be with what they are putting in your cereal bowl, others are thrilled to have the opportunity to tell their wives, "See, it's not better for me" and grabbing the Frosted Flakes.
Because the Mind is a Terrible Thing…To Waste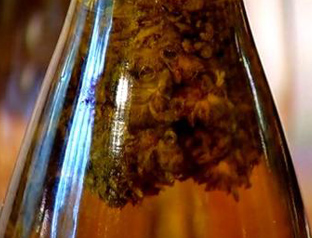 If there's one thing everyone can agree on, it's that not everyone can always agree. Take, for instance, the recent study that has found that men who drink two pints of beer before tackling brain teasers perform better than those who attempt the riddles sober. Putting aside the fact that we are after all talking about men, researchers did indeed find that drinkers got more test questions right and were quicker in delivering the right answers. The current theory is that alcohol hinders analytical thinking and allows "creative" thoughts (i.e. shaving a buddy's ass, tattooing their faces, cursing out a police officer) that might otherwise by stifled to take root. But there are a host of California winemakers who are insisting that if alcohol isn't enough to slow the mind then, by golly, pot will! Enter, stage left, the white-collared stepchild of pot brownies…pot wine. Increasingly lax marijuana laws in California are serving as an incentive for more and more winemakers to drop a pound of weed into each fermenting cask of wine. Besides creating the potential for a marketing craze, it yields just enough mary jane per bottle to help you screw up brain teasers and make you crave White Castles.
I Love the Smell of Court Rooms in the Morning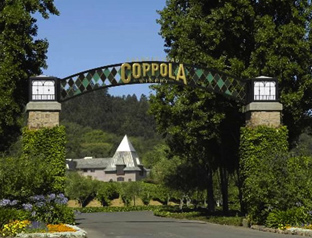 Francis Ford Coppola loves eating "a tavola" style. Truth be told, the famous filmmaker looks like he just loves eating, but a recent lawsuit against a local restaurant named Tavola Italian Kitchen may soon have him eating crow. The litigious Coppola, who has already successfully sued a Spanish winery for a label that he claimed too-closely resembled his Sofia label, is now suing the small Tavola restaurant for trademark infringement…apparently he trademarked the phrase "a tavola" (to the table) in '08 and uses it to describe the dining style in his eateries. Tavola, a 70-seat restaurant in a strip mall, could harldy be confused with the opulence of the Coppola Estate, but when you've got enough money to trademark a centuries-old Italian expression it doesn't really matter. Rumor has it that Coppola will soon be trademarking "mangia," "cin cin," and "va fangul" putting nearly every Italian-American in danger of his long-reaching, greedy hand, so watch what you say lest you find yourself sleeping with the fishes.