I am a geek in so many different ways I'm no longer sure what gets a bigger rise out of me. One of the guys at work likes good beer, so I can often talk suds with him. He also happens to have broad tastes in music, so I know I can kibitz with him about the new album Black Sabbath is recording. But when I told him I was recently able to get my hands on a hard-to-get bottle of Dogfish Head Faithfull (a tribute to Pearl Jam's 20th anniversary of their seminal album Ten), and that I plan on drinking it while listening to the album on vinyl, he looked at me and said, "You are such a nerd."
Given the choice between a $100 purse or $100 in wine, beer, books or music, the purse gets ditched. Come to think of it, spending $100 on a purse merits a straight jacket or, at the very least, some hard meds. And even better than wine, beer, books or music is beer in honor of music, songs about wine, or books about wine…or beer…or music. Yeah, baby. If you are even half as geeky as my coworker thinks I am, you'll wanna put these books on that holiday wish list of yours. Forget the miter saw, nix the bottle of perfume and cross out the Dr. Who DVD box set, then throw these on. OK, maybe the Dr. Who set can stay, but that's it.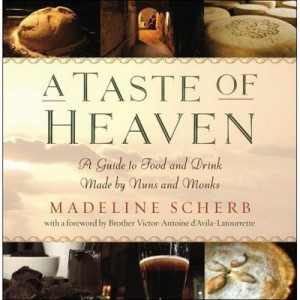 A Taste of Heaven (Madeline Scherb) – I firmly stand by the belief that the only good thing to ever come out of organized religion is beer and wine. Hell, the only reason Napa Valley B&Bs can charge hundreds a night is because missionaries planted grapes there in the 1700s. A Taste of Heaven is not only a small history lesson on the beer, wine, spirits, cheeses, breads and sweets made inside sanctified walls, it's also a travel guide and a cookbook with a bunch of godly/gastronomical road trips and just as many recipes that feature everything from Trappist Tripels to Carthusian elixers. This isn't exactly a new release (2009) but it hasn't gotten much attention and deserves it. I actually wish the book were twice as long if I'm being honest, and it would have been a "godsend" if it included the tastes of religions other than those based in Christianity, but as God knows, nobody's perfect.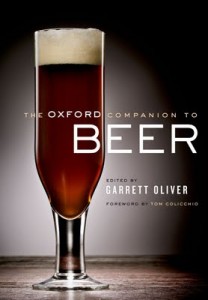 The Oxford Companion to Beer (Garrett Oliver) – OK, confession…I actually giggled like a giddy schoolgirl when I cracked open this book. This is the equivalent of a beer geek bible—the single most comprehensive exploration of beer in print, period. Whatever you think you know about suds, you don't know jack shit unless you have this book. You are an ignorant, green, blank slate and if you don't put this on your bookshelf you will continue to be. What's worse is that I'm such a dork that I actually started reading this book cover-to-cover rather than use it as a reference tool, and I now know more about African brewing than anyone I know or have ever met. This is the King Kong…the Babe Ruth…the Robert Duvall of beer books. You may not have ever had the pleasure of tasting a porridge beer, but you definitely need to be able to talk intelligently about it at a party.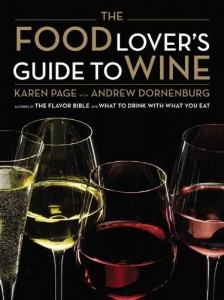 The Food Lover's Guide to Wine (Karen Page and Andrew Dornenburg) – I have raved upside down and backwards about the books that Karen and Andrew crank out, and this one joins their ranks. What I love about their publications is the sense of creative culinary OCD that they bring to food and wine. This one catalogs over 250 different wines by grape, region, flavor profiles, etc. and breaks them down for the wine newbie/food geek. Look up Brachetto D'Acqui and you'll not only see that it's a light-bodied red made from the Italian brachetto grape…you'll also find that it typically has notes of cherries, raspberries, roses an vanilla, should be served chilled, pairs best with chocolate desserts and is made by Banfi, Braida, Regali and a bunch more. It deserves as much praise as I gave their masterpiece, The Flavor Bible.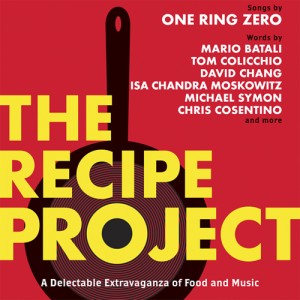 The Recipe Project (One Ring Zero) – Second confession in this post: I heard about this book/CD online and actually asked to be put on their mailing list when review copies were available because I was that anxious to see what the hell this endeavor was about. It had all the makings of gonzo geekdom…food and music in the most intimate of marriages ever. Imagine a recipe from Mario Batali, Tom Colicchio, David Chang, John Besh, Aaron Sanchez or Michael Symon actually being set to music. Imagine the ingredients and instructions for Chris Cosentino's Brains and Eggs being sung to white-boy-hip-hop backbeat. Imagine, if at all possible in that miter-saw-dreaming head of yours, that there exists a book with recipes from these icons that is served alongside a CD with recipes from these icons. You getting this? I defy you to read/listen to this and not pee your pants laughing to Symon's heavy metal-driven Octopus Salad with Black-Eyed Peas or Aaron's mariachi-inspired Duck Breast with Dulce de Leche Ancho Chile Glaze. Creative, inspiring and totally, undoubtedly, single-handedly dorky in the best way imaginable.