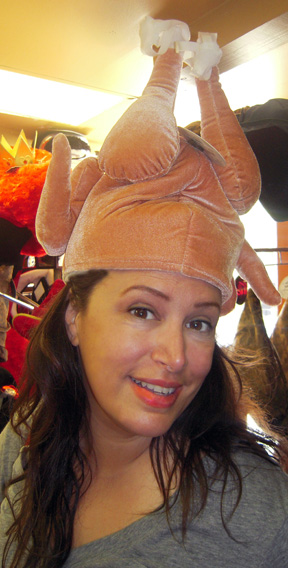 So I recently received an email to let me know that some dude named Chef Ted Reader (apparently "celebrity Chef Ted" though I've never heard of him) has pissed away valuable time that he'll never get back in this lifetime, developing a list of "tips for good backyard BBQ party etiquette that if followed, will help you get invited back to the next party." I was no doubt lured in, and decided to publish his tip list along with my own (in red).
"When it comes to attending someone else's barbecue party or hosting your own backyard bash, there are a few rules of etiquette that you should use as guidelines," said Reader. "Take it from me, I host a number of barbecue fests and I've learned a bit about the rights and wrongs. Most of these tips are pretty straightforward but there's always that one guy who just doesn't know. My advice is to follow these tips and not be that guy." I host barbecues all the time and I've never encountered anyone who pissed me off so badly I felt the need to forge a list of dos and don'ts (other than one friend who did nothing but whine and bitch incessantly about life and was never invited back)…but that's just how I roll.
When you're a guest at a BBQ Party:
Don't Touch the Grill: This is the domain of the host and/or hostess, and moving in on their BBQ turf is the biggest faux pas that you can make. As a guest, you can watch but never touch. Asking questions, though, is completely acceptable.

If anyone comes near my grill they are simultaneously fended off with a hot poker and distracted with a cold beer so that they learn quickly to neither touch nor ask questions. Shut up. Drink. Wait for the food. I have never had to teach the lesson twice.

Bring Something: A bottle of wine or some beer; or, if you feel up to it, even a side dish you've made. But make sure there is enough to go around. Even a jar of your favourite barbecue sauce is a great gift. I suggest Ted's World Famous BBQ Sauces and Seasonings. First of all, a complete douche-bag move to promote your own product, dude. But I don't assume guests will have the forethought to bring something, so I always ask them to, though it almost always involves booze and not food. And if anyone dared enter my domain with jarred anything, but particularly barbecue sauce, they'd receive a swift kick in the ass.
Be Respectful: Your hosts have enough stress throwing a party; they don't need any added aggravation. Never tell the person working the grill how to do it, or that what he or she is doing is wrong. Mind your manners and only offer suggestions when asked.

I have zero stress when barbecuing. Quite the contrary, it's always low and slow, so other than checking in with the meat every once in a while, between beers, to make sure it's happy, warm, juicy and flavorful, I barely work. I'd agree on the butting out part, however my lack of tolerance in that department is made clearly evident—a malevolent stare is usually enough to quell the "suggestions" and it never happens again.
When you're hosting the BBQ Party:
Make sure your grill is clean. A clean grill is a healthy grill, and it makes you look professional.

Look professional? You mean my "Don't Make Me Poison Your Food" apron and my turkey hat don't make me look professional enough? Geez.

If you're using propane as your fuel source, make sure you have a full tank and a backup just in case. There is nothing worse than running out of fuel while you're in the middle cooking. The same goes for charcoal. Make sure that you have enough.

Duh. But the "fuck it" side of me says that if you run out of either propane or charcoal just order a pizza…if they love you (or if they are 3 sheets to the wind) they won't care as long as they get fed.

Invest in proper utensils. This simple tip makes you look like a pro. Rusted or dirty gear however, does the exact opposite.

Fine, but your most important tools are your senses…poke it, smell it, look at it, taste it. If your senses get rusty, however, you are SOL.

Prepare recipes that you are comfortable and familiar with. Test recipes on your family (they will forgive you), not your guests.

Horsecrap….I will try anything on anyone at any time. If they don't like it, there's always that pizza we discussed.

Create a theme for your BBQ party: a birthday, Father's Day, Canada Day, Fourth of July or any other celebration. A theme will make it easier to plan a menu and get yourself organized.

This is so stupid it's not worth discussing…the theme is and always should be "good food." Anything else is a bonus.

Have a vegetarian option. Meat is the mainstay of the barbecue, but not all of your guests may eat it, so provide a secondary option. Grilled Portobello mushroom caps topped with assorted grilled vegetables and some cheese is a great vegetarian choice.
I refuse to associate with vegetarians. If someone brings a vegetarian along they are free to eat the grass…trims my lawn at the same time so I kill two birds.
Don't feel obligated to invite your neighbours. Not all parties require their presence.

Correction…invite the neighbors that bring good booze. Disassociate yourself from the others…quickly.

Provide taxi rides for those who have a little too much fun.

In this economy, this is a pipedream…offer them your couch, your living room floor, the front porch, the kitchen table…
Above all, Reader advises you to not forget to have fun. Barbecue parties are a great way to get together with friends and celebrate the end of the cold weather. What, this dude never grilled a T-bone in the dead of winter? Slacker.