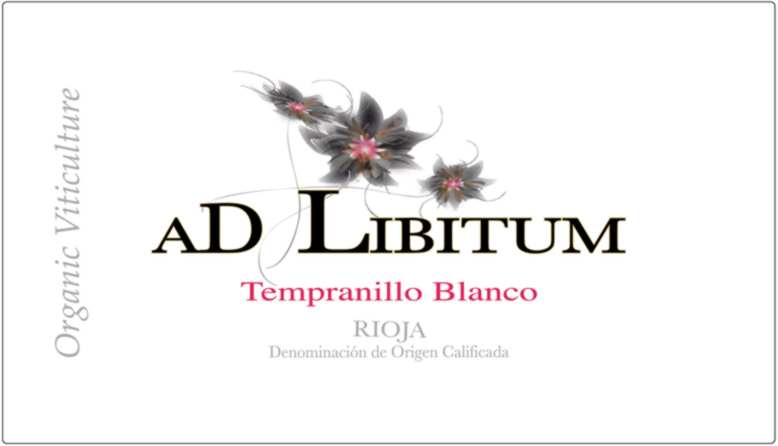 Rioja is tempranillo. Tempranillo is Rioja. And when you say "Rioja" to a wine drinker, you can pretty much bank on the fact that they're thinking red wine—it's what the region is known for, and what the tempranillo grape creates. But it only takes one nosy winemaker to throw a wrench into everything that glues your little world of wine knowledge together. And honestly, anyone passionate about wine welcomes that wrench as an opportunity to explore. In 1988, Jesús Galilea Esteban found a cluster of white grapes on one of the tempranillo vines in his vineyard, Murillo de Rio Leza, in Rioja. Wondering what the hell white grapes were doing on a tempranillo vine, he removed the cluster and left a "heel" which in turn produced two buds of white grapes. As Charlie Sheen can tell you, two is always better than one.
But when you hand over a cluster of white tempranillo grapes to a wine region's government agency—a region that has built its history on its red wine—the tendency is to pat you on the back, humor you as they escort you out the door, and then plan to have you committed for that lunatic babble you just spat about never-before-seen albino grapes. So while the CIDA (a Rioja government agency) busied itself for the next 18 years or so, grafting, planting, pondering and pissing away time on this mutant grape, Juan Carlos Sancha (a local oenologist) bet the farm on the tempranillo blanco, got his hands on a direct descendent of that original vine shoot, started a domaine dedicated to that funky albino grape, and began making a white red wine.
By the time 2007 rolled around, the CIDA had finally decided to anoint the tempranillo blanco an "official" Rioja grape, and at that point Juan Carlos was the only one who had it. Betting the farm apparently pays off sometimes, even when mythical, never-before-seen grapes are involved. Fast forward a few years and now a handful of winemakers are crafting their own tempranillo blanco, but make no mistake, Juan Carlos' Ad Libitum was their inspiration. At the end of the day, how many inspirational opportunities like this exist anymore? How often do you get to taste what is, in essence, an oxymoron?
Juan Carlos initially had no competition, and given that he produces only 500 to 700 cases of tempranillo blanco a year, it pretty much opened the door for a monopoly…an expensive one at that if he was so inclined. But The 2009 Ad Libitum will only run you about $16—if you can get your hands on some, of course—because a monopoly is not what he is after. My guess is that what he's after is a sort of global turn on…the oenological equivalent of tickling our ass with a feather. And it's working, because his Ad Libitum is, if nothing else, magnetic.
It's often been said in wine circles that our senses are very misleading…that we often attribute red wine characteristics to a red wine simply because we expect them to be there. They claim that if we are served red and white wines in black glasses, both at room temperature, we often can't tell what is white and what is red simply based on aroma and taste. If ever there was a wine to screw with that theory even more, it is the tempranillo blanco, a red grape that developed a white skin, that makes a white wine that resembles a red wine. Juan Carlos' Ad Libitum is full-bodied, spicy, wildly aromatic and somehow electric. It is a wine that, much like the civil rights movement, asks you to disregard the color of skin so that you may open yourself up to what lies beneath.