As long as Spain's winemaking history is, its organic winemaking history is shorter than my own—the first certified organic vines weren't even planted until 1979. But in the last two years, the crop surface area dedicated to organic vineyards has increased three-fold, and given the growing demand for both Iberian wines and for organic wines, the move is no doubt a wise one despite the fact that organic viticulture demands more effort and often more money.
But the organic movement in Spain isn't a marketing ploy or a growth strategy. Hell, it's not even a simple matter of being "greener." At their core, most Spanish organic winemakers will tell you that it is about the potential for making great wines—wines that will vary from vintage to vintage, wines that will speak a bit more clearly about their homes, and wines that hopefully will be valued for what they gain as much as for what they lack.
T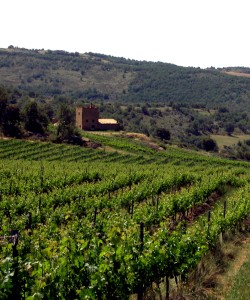 o be clearer, Spain has an extensive tradition of making wines that are all but free of chemical residues despite never having been deemed "organic." In areas with a dry continental climate (bitterly cold winters and blazing summers) like Priorat, Ribera del Duero and Toro, mildew, botrytis and pests stay at such low levels that growers have barely used preventive treatments. In fact, the average sulfite levels of Ribera wines today—around 45mg total per liter—fall well within organic maximum levels. Traditional wines, from both small and larger bodegas have long been organic in practice if not in name, and it was never anything worth discussing—it just was.
Bodegas Uncastellum's vineyards sit on high southeastern slopes that have a permanent indigenous plant cover that's left there in order to maintain the land's fertility—a land rich in chalky stone which forces the vines to work hard for their flavor profiles. The best of their lot, the Tinto Barrica, is bold, with personality in spades. A blend of tempranillo, granacha, merlot and cab, spice, dark fruit, earthiness and smoke all find their way in, but it's the balance of flesh and acidity that make it a great wine now and probably an even better wine 10 years from now.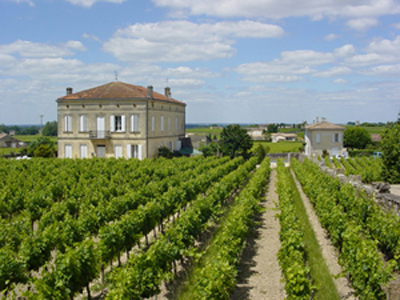 Bodegas Los Frailes has vineyards both on a mountain and in the valley, and their focus is on one of my absolute favorite grapes—monastrell—which does well under the worst conditions and yields wines that have a depth of soul that many don't take the time to discover. Their Barrica is a blend of 80% monastrell and 20% cab. Again there are notes of spice, wood and tobacco, but then that beautiful vegetal, earthy quality of the monastrell comes through. At no moment with either of these wines (or others in their library) do you find yourself focusing on the fact that these are organic wines. You are merely focusing on the fact that they are great wines, and in the end, what else is there?
When asked, the resounding comment always seems to be one of selflessness: let the wine be an echo of its land. Many wines made from organically grown grapes don't even bother to declare it—they do what they do because it's what's best for their vineyards. In fact many actually avoid that declaration because they fear negative bias and prejudice. But the backbone of this tradition meant that once interest was awakened, certified organic growing could in essence hit the ground running—the know-how was already there, it just didn't have a name.