Yes, there you go, I said "Christmas". For those Gonzo readers that are Jewish, Muslim, Pagan, Buddhist, Atheist or soft-headed liberals, my sincerest lack of regrets. As you know, I'm not one for holiday wine lists, food pairing suggestions or corny recipe suggestions. If it doesn't involve a fifth of good rum, I'm not bothering and neither should you. For fuck's sake, the last thing you need is another snickerdoodle recipe or another up-and-coming wine that magically complements just about any fat- or sugar-laden food that will pass your lips this holiday season. Champagne has always been my best friend, and it never tells my deepest secrets or flirts with my husband. 'Nuff said.
So what I've thrown together for you guys is a compendium of holiday gift ideas that have been delivered to the Gonzo Reviews mailbox for better or worse. In addition, some of these are not new on the shelves, were not sent as samples, and do not have a damned touchscreen, yet I still thought them worth mentioning, despite the fact that some may belong in a trash can and not under your tree. Hey, someone has to look out for you. For all intents and purposes, consider this Fear and Loathing at Christmastime.
BOOKS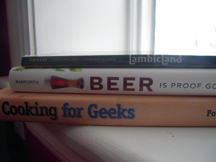 If what you want more than anything else this year is a book with oodles of food porn to inspire you, stay far the hell away from Cooking For Geeks. There are no perfectly poised drops of melting ice cream here, no scrumptiously seared porterhouses, and definitely no professionally stylized grill marks on veggies—the book is a must precisely because all of these things have been replaced by a shitload of knowledge. Consider it the bastard lovechild of the Mythbusters, Harold McGee and Julia Child. An odd four-way orgy I know, but stay with me. It reconsiders how we approach cooking, holding on to its appeal as something creative and very "right-side-of-brain" while challenging the reader to arm themselves with some scientific knowledge and look at it from a clinical "left-side-of-brain" point of view as well. Some of the opening information is no doubt for the kitchen challenged, but once you get past the "this is a whisk, and its job is to whisk things" section, the book is full of crap you never knew, but will be happy to boast about and recite at the New Year's Eve party.
Then there are two books on beer—one I was long awaiting and expecting to love, but didn't…and one I never anticipated but loved. For a year or better, I've been waiting for LambicLand to be updated, reprinted and published. As a budding beer geek, I didn't know much at all about lambics, but once I got turned on to them, I was smitten, and being the complete dork that I am, I always seek out more knowledge than is safe for any one person to have on whatever tickles me. Tim Webb, I was told, was the zen master of lambics. But holy crap did this book pee in my holy water! It claims to be "by far the most comprehensive book on its subject in the world," and if that's true, someone else needs to tackle this subject. I finished all its chapters in Newark Int'l Airport while waiting to board a flight to Miami, and was left as unsatisfied as a newly deflowered virgin. Half the fucking book was a travel guide for Belgium's "lambicland". Ugh. If I want a travel guide, I'll buy one…I wanted the whole kit and kaboodle about the history and industry of lambics, but all I got was maybe half a kaboodle. What was there was informative, but what was there was not enough for me.
Then there was Beer is Proof God Loves Us by Charles Bamforth, who's been working in all aspects of suds for 32 years. Consider it a sort of craft beer manifesto that not only defends the culture, history and value of beer in our gastronomic world, but does so in a soulful, egalitarian sort of banter. I dove into this book with a glass of Samichlaus Bier Helles in hand and was stopped short when I read, "There are many people in the United States…who decry Bud. They would be wrong to…That a product is gently nuanced in flavor does not make it somehow inferior. The reality is that it is substantially more challenging to consistently make a product of more subtle tone, there being far less opportunity to disguise inconsistency and deterioration than can be the case in a more intensely flavored beverage." Say what? Defending Budweiser? And yet somehow, the argument made some sense, so I kept reading, more drawn in than before. This book is a must-have for beer lovers this year, so take notes peeps.
GADGETS & GIZMOS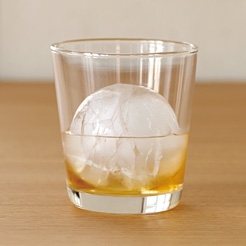 Last year, I had these cool-sounding stonesoap whiskey cubes on my wishlist. Be careful what you wish for, people. They sounded awesome: keep your drink cold without diluting it, blah, blah, blah. They DON'T. Save yourself the money. They made my drink about as cold as the inside of a car left in the Arizona sun. I'm not even including a link because you whiskey nerds know exactly what I'm talking about. This year, I'm thinking the Muji Ice Ball Maker might be a better idea. This silicone mold makes a 3″ sphere of ice for a whiskey tumbler, which is equivalent to what you get if you ever find yourself in a trendy, speakeasy-style cocktail lounge nowadays. Huge hunk of ice cube like it was done decades ago, so it keeps your drink cold with minimal diluting.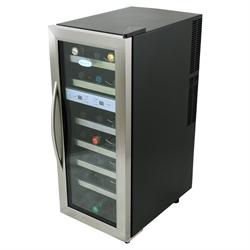 This, believe it or not, was a sample sent for review, though it didn't quite fit on the bookshelf, in a drawer or in a wine rack. Air & Water carries a whole bunch of wine refrigerators, and the New Air AW-211ED is one of them. 21-bottle, dual-zone and digital, it's a small, sleek fridge for the newbie cork dork and it's cool blue LED glow was kinda nice, too. It lived up to its dual-zone temperature control claim, but it's definitely got room for improvement. Or I guess, what I really wanna say is that in order to improve, it needs room. Don't expect a Champagne-size bottle to fit in its drawers, and don't expect a riesling-style bottle to fit, either. The former is too wide and the latter is too tall. That being said, if you're looking to either get or give a "starter fridge" to someone and they happen not to enjoy Champagne or riesling (why do you associate with such people?!), you really can't beat the $280 price tag on this puppy.
NIBBLES & LIBATIONS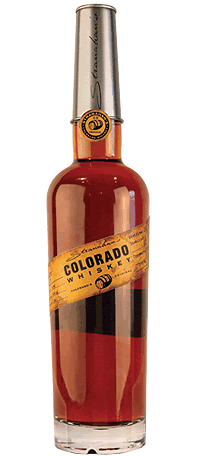 For some reason, there's a whole lotta whiskey going on this year. If you're hungry, you need to try Theo Chocolate's single malt scotch chocolates. Hell yeah, they're expensive at $11 for a box of 4, but it's fucking Christmas after all, isn't it?! Now is not the time to be a scrooge…not when chocolate and scotch are involved! Then we've also got probably one of the greatest finds of the year: Stranahans Colorado Whiskey. To be honest, I didn't even want to write about these guys because, much like the beautiful elixirs coming from Tuthilltown Spirits, I'm pretty sure Stranahans will soon be in high demand. Stranahan's is the first and only micro distillery in Colorado making handcrafted, premium whiskey, and it even gets its mash from the nearby Flying Dog brewery. They aren't the easiest to find, but it is soooooo worth the hunt. It's got beautiful notes of maple, pecan and barley, with a great smokey finish. As your cube melts you get more of an apple-pie sort of profile because if its cinnamon, clove and vanilla flavors thanks to the oak aging. A really, really, beautifully crafted whiskey.
My love of whiskey is equaled by my love of gin, and this year I've got a local boy to promote, who's making gin "the way New Yorkers did before Prohibition," using botanicals and locally grown organic grains. Brad Estabrooke started Breuckelen Gin (in Brooklyn of course) after getting laid off from his job on Wall Street as a bond trader, joining several other locals who are rolling their dice in the world of spirits. Though in its infancy, the distillery is said to be making some fantastic mid-priced gin, and I'm doing my best to be an extra "good girl" this year in hopes that I'll find a bottle of it under my tree.