I'm sorry. I just thought I'd say that first since I've learned from 15 years of marital diplomacy that when my husband starts a conversation with an apology I'm more apt to continue listening. I realize the posts on Gonzo have slowed down to one a week, and I'd gladly spew out a litany of reasons why if I thought you'd remotely care, but something else I've learned from those 15 years is that there is such a thing as saying too much. Gonzo will soon return to its regularly scheduled programming—promise. Today we have, for your consideration, three wines so completely different they'd normally have no business being discussed in the same post, but normalcy is relative—a long-lost, distant relative in my case. One is from Spain, one from California and one from Israel. If nothing else, consider this the equivalent of a seventh grade geography lesson, courtesy of our lamentable public educational system…with perks, of course, since we're discussing wines and not memorizing war dates.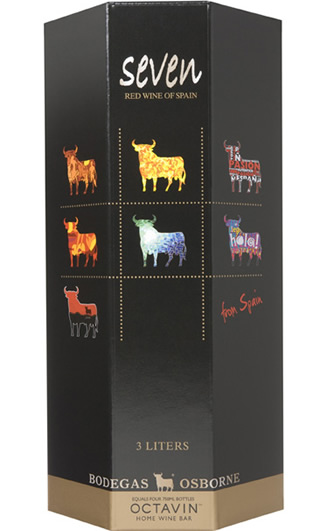 The last time I remember having wine out of a box and thinking it was "good stuff" was my sophomore year of college, right before I started working for the Wine Enthusiast and discovered that "good" is also a relative term. But that's not to say that the idea of bladder/boxed wine is a terrible one, reserved only for the ignorant, the uncultured or the poor (all 3 appropriate descriptions of the sophomore version of me). Done well, it can be a cost-efficient, environmentally friendly way of delivering wine to the consumer…IF the product it contains is something above the caliber of plonk. Octavin, on many levels, is succeeding.
Octavin is the brainchild of California-based Underdog Wine Merchants, but their portfolio of elegantly designed 3-liter boxes is international. So though the brand identity was built into their design, the wines are each very distinct and very regional, all things bulk wine is not. And in a market where wine drinkers look down their noses at boxed wines, Octavin has pimped its ride. But above being a well-designed concept, the bag-in-box works because it saves you a shitload of money (3 liters is the equivalent of 4 standard bottles and yet my sample only costs about $22); because its lighter packaging lowers its carbon footprint, making it "greener"; and because it keeps wine fresh for about six weeks (the bladder bag collapses as it dispenses wine, without letting oxygen in).
The portfolio contains ten different wines from around the world, including Monthaven's Chardonnay, Cab and Merlot (CA); Big House Red and White (CA); Pinot Evil's Pinot Noir and Pinot Grigio (Hungary); Boho Vineyard Old Vine Zinfandel (CA); Silver Birch Sauv Blanc (New Zealand); and Bodegas Osborne's Seven (Spain). The Osborne Seven is a blend of…duh…seven red varietals, and was a really pleasing blend of old- and new-world-style wines, balanced, well-structured, earthy, fruity and soft tannins. And with an ABV of 13.6% it's easily served with a meal.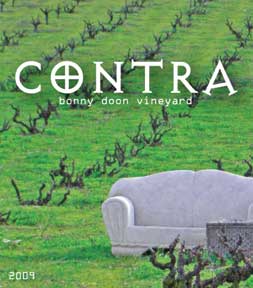 Then there's something I rarely do…speak well of a California wine that sells for about 14 bucks. I'd like to think I can write intelligently and creatively about this wine, but I'll let the master speak for himself since, in the end, it's all been Doon: "Contra is a wine that reflects the opposite of modern wine sensibilities—of wines over-worked and amped up, pushed and prodded into Procrustean palate-numbing sameness…in these challenging economic times, Contra is a wine of the Zeitgeist—lots of flavor, soulfulness, and a reasonable price tag."
Randall Grahm, iconoclast that he is, has worked hard at trimming the excess fat from his line of Bonny Doon wines, in a spiritual reawakening of sorts that has made him a band leader (twirling baton and all) for wines that are unique, distinctive and expressive of their terroir. Wines that speak of a home. Contra does just that. The 2009 is a blend of carignan (55%), grenache, mourvèdre, petite syrah, zinfandel and syrah, and much like Osborne's Seven, it serves as a marriage of old- and new-world wines (though in my opinion, despite the happy marriage it is having an affair with the old world and leans a little more in that direction). Carignan has a tendency to dichotomize wine drinkers with its rustic personality. It's earthy, it's austere, and it's a love-me-or-hate-me grape…as Randall points out, much like the cilantro of grape varieties. Thus the blending grapes here serve to soften its rough edges, giving you a beautiful combination of rocks and fruit…of pathos and logos…of masculinity and femininity. All that for $14? I'd have gladly paid $20 for it, forking over whatever additional lint and lipstick I had in my purse, and have been even happier to do so knowing it was made in California. My faith is renewed.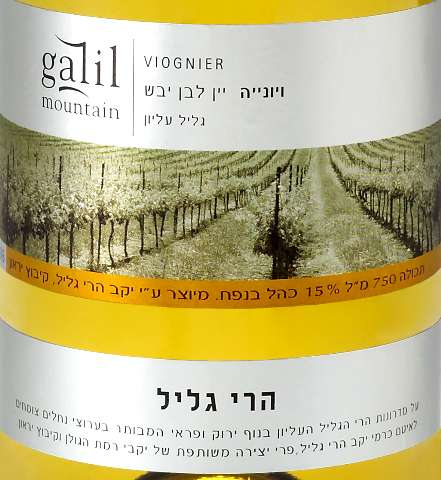 The last is a wine from a country that, for however long its winemaking history, is a newer name on wine store shelves—Israel. Its greatest vine-growing region in my never-humble opinion is Galil (Galilee, including the Golan Heights) because of its high elevation, large fluxes in day/night temperatures and well-drained soils. For most of its modern history, the Israeli wine industry was all about the big K—Kosher wines that were exported worldwide to Jewish communities. Unfortunately a great deal of it was (and still is) made from the "quantity over quality" camp, and unless I was forced to endure four cups of it at a friend's Passover Seder, I never bothered with it. But thanks to people like Edmond James de Rothschild and others that brought with them modern technology, Isreal is now on the wine map and has even garnered some love from Grand Poobah Parker.
Galil Mountain Winery is one of these beloved newbies, founded only in 2000 as a joint venture between Golan Heights Winery and Kibbutz Yiron. Their 2008 Viognier (which retails for about $18), like many Rhône Viogniers clocks in at 15% ABV, which didn't overtly smack me upside the head, but nonetheless I'm pretty sure it left a small bruise. 60% of the wine is cold fermented in stainless steel with the remainder fermenting in new French oak barrels with six months lees contact, and what you get is a fleshy, round extremely fragrant wine with plenty of stone fruit on the nose and a great herbal acidity that tames the oak. If all you know of Israeli wine is the stuff that has left you more than a little farklempt, start looking again.