I'm going to go ahead and admit that I've fallen victim to the boredom of summer television and have succumbed to watching Master Chef despite the fact that I could just as easily turn the TV off and read a book, gaze at the stars or actually…you know…talk to my husband. The truth is that half the time it's too buggy to sit outside at night, half the time I don't wanna read until I'm in bed, half the time my husband is too busy playing the guitar to hold a conversation with, and half the time I'm bad with fractions. And what I discovered after watching a few episodes of the latest Gordon Ramsay escapade is that either Joe Bastianich is a total douche, or he's coming off like one because of very clever and intentional editing—the goal perhaps being to make Ramsay look slightly more compassionate. And this all took me by surprise because I'm quite possibly the #1 fan of the Batali/Bastianich empire here in New York City, and given what a cool, approachable (i.e. non-douche) Batali has always been, I didn't figure he'd be partners with someone who comes across like the human version of a thick, green, mucousy snot you can't wait to rid yourself of, but then can't help but stare at once you get it out.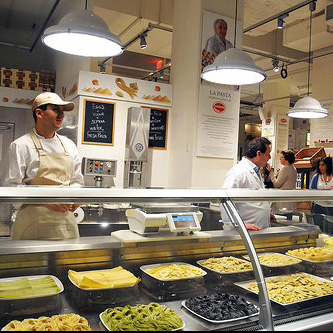 But I'm babbling because technically this isn't a review of the show…it's about the child-like, uncontainable anticipation I've got for the latest Batali/Bastianich endeavor—an emporium called Eataly. The name alone is genius. I have countless daydreams of eating Italy, and there's absolutely no downside to that. Glorious, still-warm buffalo mozzarella melting in my mouth, chased by a slice of guanciale and a sip of wine; skipping like a stone on the water's surface, from butcher to baker to…uhh…Italian beer maker. Yeah, from what I understand, there's going to be a rooftop beer garden on this place with skyline views year round, apparently a collaboration with brew masters from Dogfish Head, Russian River Brewing, Birrifico Le Baladin and Birra del Borgo. 50,000 square feet of Italian goodness, including a steakhouse, a pizzeria, a cooking school, a wine bar, a bookshop, and stores that sell everything from porcini to prosciutto. Excuse me while I wipe the very unlady-like drool from my chin.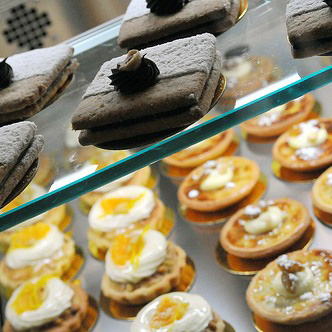 Here's some of what you'll be able to find there, if you get there (200 Fifth Avenue, between 23rd and 24th). Frankly, if you're half the foodie you think you are, a small road trip should never be out of the question for a slice of Italian gluttony. It opens this coming Tuesday, and I'm planning on waiting a week or so and then heading in with an empty stomach, a loaded wallet and a map—a more precarious position to put myself in than leaving Rush Limbaugh alone behind a pharmacy counter…
Café – A Lavazza coffee bar, and other counters specializing in panini, Venchi chocolate, house-made gelato and desserts by popular pastry chef Luca Montersino, who will whip up everything from apple strudel to "mini dolci" like amaretto mousse with moscato.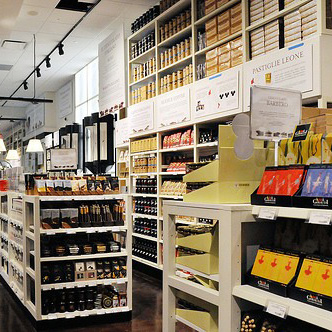 Miscellaneous Marketplace – There will be sections dedicated to jarred Italian specialty items like olive oils, tomato sauces and antipasti, dairy, cookies and snacks, tea and coffee, chocolate, fruits and jams and Italian water and beer.
Le Verdure (vegetables) – The dishes at this eatery will showcase locally sourced produce at the height of the season, including stinging nettle lasagna with pesto and bechamel, pappa al pomodoro (tomato and bread soup) and warm vegetable salad with chicory, radicchio and escarole.
Vegetable Butcher – Jennifer Rubell will wash, cut and clean vegetables that you purchase at no charge. The produce section will feature only seasonal, locally grown vegetables.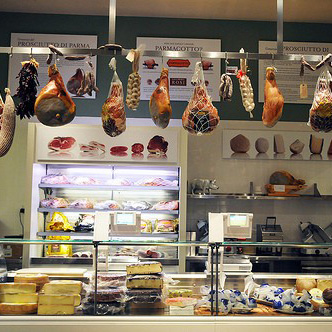 Salumi e Formaggi (salumi and cheese) – Everything from prosciutto di Parma to grana padano, sliced at the counter or packaged to grab and go.
Il Pesce (fish) – Esca chef David Pasternack's daily-changing menu will be driven by the best the market has to offer—from fish cooked simply with olive oil and lemon to a Ligurian-style seafood salad, rounded out by seasonal sides. There will also be a fish monger.
Manzo (meat) – The only restaurant in Eataly with a reservation policy (and an official name) this Italian steakhouse helmed by former Babbo sous-chef Michael Toscano will offer antipasti, dry-aged steaks and American-sourced La Razza Piemontese, a unique breed of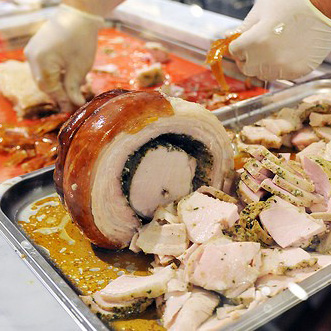 cattle low in saturated fat. A specialty of the house is carne crudo. There will also be a beef tasting menu, a full bar and outdoor seating.
La Scuola – A small school headed up by dean Lidia Bastianich, who will occasionally teach classes. There will be seminars with artisans, chefs and winemakers that culminate in special dinners, as well as those that focus on the nutrition, sociology and chemistry of food. Classes will begin in October.
Butcher – Both American and Italian cuts of meat will be available. There is also a section for roasted meats.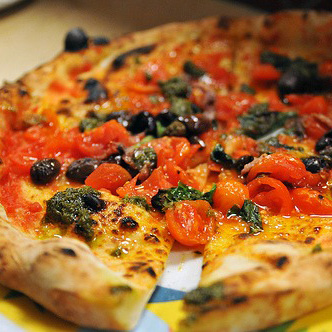 La Pizza/La Pasta – A corner of Eataly will be dedicated to pasta and pizza, with mezzanine seating to accommodate overflow. Rossopomodoro, a Naples-based restaurant group, is importing two wood-burning pizza ovens—and the pizzaiolos to run them—to turn out authentic, wood-fired Neapolitan pies using fresh mozzarella made daily in-house. There will also be traditional preparations of pasta, both dried and fresh, a smattering of salads and appetizers, and a takeout window on East 24th Street.
Piazza – This wine bar will serve dishes from stations dedicated to raw seafood, Italian cured meats and cheeses and fresh mozzarella made daily on the premises using milk from Battenkill Valley Creamery.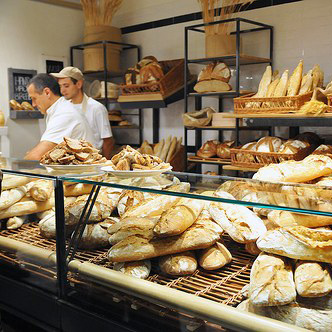 Bread – "We're going to have the best bread in Manhattan," says Joe Bastianich of the loaves baked daily in a wood-fired oven. American baker Nancy Silverton will oversee an array of foccacia.
Crudo (raw bar) – Stock up on raw delights, while getting a front-row seat to the chef as he prepares dishes.
Bookstore – A partnership with Rizzoli, this culinary corner is primarily dedicated to cookbooks focusing on Italian food and wine.
Housewares – Expect shelves stocked with high-design household items from Alessi and Guzzini, cookware from Sambonet, espresso makers from Bialetti and more.
Wine Store – This shop will sell only Italian wine, including those from the Bastianich vineyards.
*All photos property of Serious Eats.