Darren Rowse over at ProBlogger put forth a bit of a challenge for bloggers a few days ago that I thought might be worth doing, despite the fact that I'm not usually one for memes…only one that's kinda stuck with me is Wordless Wednesday, and though you'd think that one only sticks because I've got a streak of lazy in me, the truth is that sometimes, finding a great image and an appropriate song lyric title to match require more energy and thought than writing a post with…you know…words. So this is called the 7 Link Challenge—technically that should be hyphenated, and you'd think a "ProBlogger" would know that, but whatever. The idea is to publish a post that is a list of 7 links to posts that I've written that respond to the following 7 categories. I gotta say, this truly was a challenge, because making a choice for these categories wasn't always easy. Some of you sick weirdos won't find anything interesting or new here because you've been reading this blasted blog since its inception, so for you I have…a pocket full of lint…nothing, I have absolutely nothing. Go eat a sandwich. As for the rest of you, strap on your helmets, wrap your arms around my waist and don't let the engine burn your thighs, cuz here we go: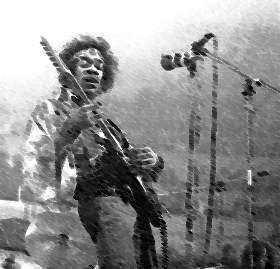 Your First Post – "Well, I stand up next to a mountain, and I chop it down with the edge of my hand…" My very first post was pretty much an introduction to what you could expect out of Gonzo Gastronomy. As usual, I drew a metaphor from music in the form of Jimi Hendrix's performance of our National Anthem on the final morning at Woodstock. It was also because of this christening that I decided to forego post titles and instead use a song lyric for each post that somehow related to whatever I was writing about. And hey, 3 comments right out of the starting gate…not too shabby.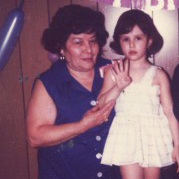 A post you enjoyed writing the most – "And woman I will try express, my inner feelings and thankfulness…" I enjoyed writing this not so much because it was fun to "put on paper" but because it was cathartic, and because I was able to sing the praises of 2 crucial women in my life. Usually I'm either spewing venom or heaping kudos, but this was a post about reflection, about remembrance and about dedication. I wrote it while choking back a lot of tears, but those tears managed to wash away the sense of loss, leaving behind only joyous memories. Looking through old photos to find one to post was a process as well.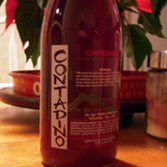 A post which had a great discussion – "I can feel no sense of measure, no illusion as we take refuge in young man's pleasure…" This one could have easily fallen into the previous category, but when the third person to leave a comment on your post is the iconic Randall Grahm, well the rest of the discussion becomes gravy…really awesome, dark, rich, umami-laden gravy. This was a post about Frank Cornelissen's natural wines and the ongoing discussion about the place and purpose of natural wines. The writing poured out of me as naturally (no pun intended) as if I had opened a vein, so to see the great discussion that ensued because of it was a boon…or should I say a Doon.

A post on someone else's blog that you wish you'd written – Footnotes to Sub-terroir Rhônesick Blues Lord knows the Deadly Sins usually have an open invitation to the revolving door that is my home, but Envy isn't usually one of them. So this isn't so much a post I wish I had written but one I admired tremendously, not only as a cork dork, but also as a music geek and a writer. Unfortunately, a lot of food/wine writing is done by folks who, as much as they love their topic, are not writers at heart. But every once in a while you come across someone like Randall Grahm (yeah, I'm mentioning him twice…so what? Bite me.) who not only longs to get to the soul of winemaking, but also knows how to turn a phrase—plus you gotta love a man who often has more footnotes than he does prose. Randall's revamp of Bob Dylan's "Subterranean Homesick Blues" as "Sub-terroir Rhônesick Blues" is like some sort of crazy mind jerk for those who have wine, music and literature running through their veins.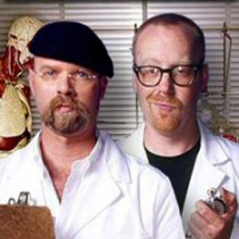 Your most helpful post – "I'm so glad that I know more than I knew then…" This was definitely one of those "get the fuck out of here!" posts for a lot of readers because it debunked a lot of food and beverage myths. I tend to enjoy being a wiseass as most of you know, so the opportunity to show off my otherwise-useless food knowledge while simultaneously putting a lot of other foodies in their place was irresistible. Everything from caffeine to mayo and peppers got their 15 minutes of fame…or infamy depending on how you look at it. Either way, I've got readers that still refuse to believe me on some of those factoids!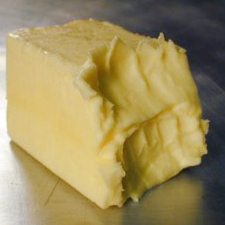 A post with a title that you are proud of – "She don't use butter, she don't use cheese, she don't use jelly or any of these…" Not only was this the absolute perfect song lyric choice as the title of this post, but it was also the only time a few readers actually responded to the lyrics/title and the band they came from. You've gotta give up a lot of respect for readers that both recognize and love the Flaming Lips…mad props! And as a post about lazy, fat-infused cooking and why we should aspire to more than that, it got nearly 50 comments which totally jingles my bells.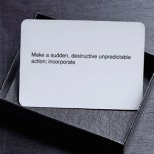 A post that you wish more people had read – "If it was a straight mind you had, we wouldn't have known you all these years…" What I've come to realize after a couple of years of doing this is that oftentimes, the post you are most stoked about…the one you are positive will get a slew of responses…are inevitably the ones that are left to languish, alone and pitiful. And the ones you least contemplate…the ones that pour out of you like some sort of automatic writing assuming that no one is listening…are the ones that get commented on as if they were Finnegans Wake II. I wanted this post to inspire. I wanted it to wake a bunch of people the fuck up out of their complacent place in the kitchen and make them rethink how they approach cooking. I wanted Oblique Strategies to change readers. It didn't.