It's 7:30 Tuesday evening, and I've just finished what is easily…hands down…without question, the best sandwich I've ever had in my life. Surprisingly enough it contained no traces of bacon or rendered duck fat, no fancy-schmancy dressed up spreads, no cheese whatsoever, and no semblance of cold cut or other meat product, either. None of this gilding and yet worth more to me than the world's most expensive sandwich, which clocks in at just about $200 for 3 levels of chicken (Poulet de Bresse), ham, hard-boiled quails' eggs and white truffles.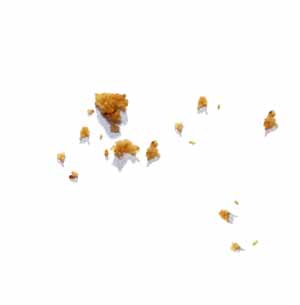 While two pieces of bread toasted, I ran out to the garden—dodging the massive raindrops that threatened to leave a damned dent in my skull—and quickly plucked one perfectly ripe Early Girl tomato and a few leaves of basil, both still warm from the day's sun. The tomato got sliced, placed on one piece of toast, and then topped with the basil. The other piece of toast got a nice dose of extra virgin olive oil, and a sprinkling of maldon salt and ground pepper. That's it. Nothing else. Nada. Zilch. Zip. But that perfect alchemy of nature…that ethereal combination of ingredients…uhh. Impossible to describe, and trying to simply wouldn't do it any justice anyhow.
All I could do was sit there and moan with every bite, while my husband, lost in a pile of paperwork at the kitchen table, gawked at me incredulously. Much to his dismay, I offered him none, until that last bite sat poised between my finger and thumb and I had realized my lack of manners. "You want it?"
"What, that last tiny bite after you wolfed down the whole thing, groaning with ecstasy every time you swallowed?!"
"No? OK, fuck it." Hence, no photo to go with the post. Sometimes, the world falls away, and it's just you and a perfect sandwich, in a moment of sheer selfishness that you're pretty sure won't screw up your karma anymore than you already have all on your own.